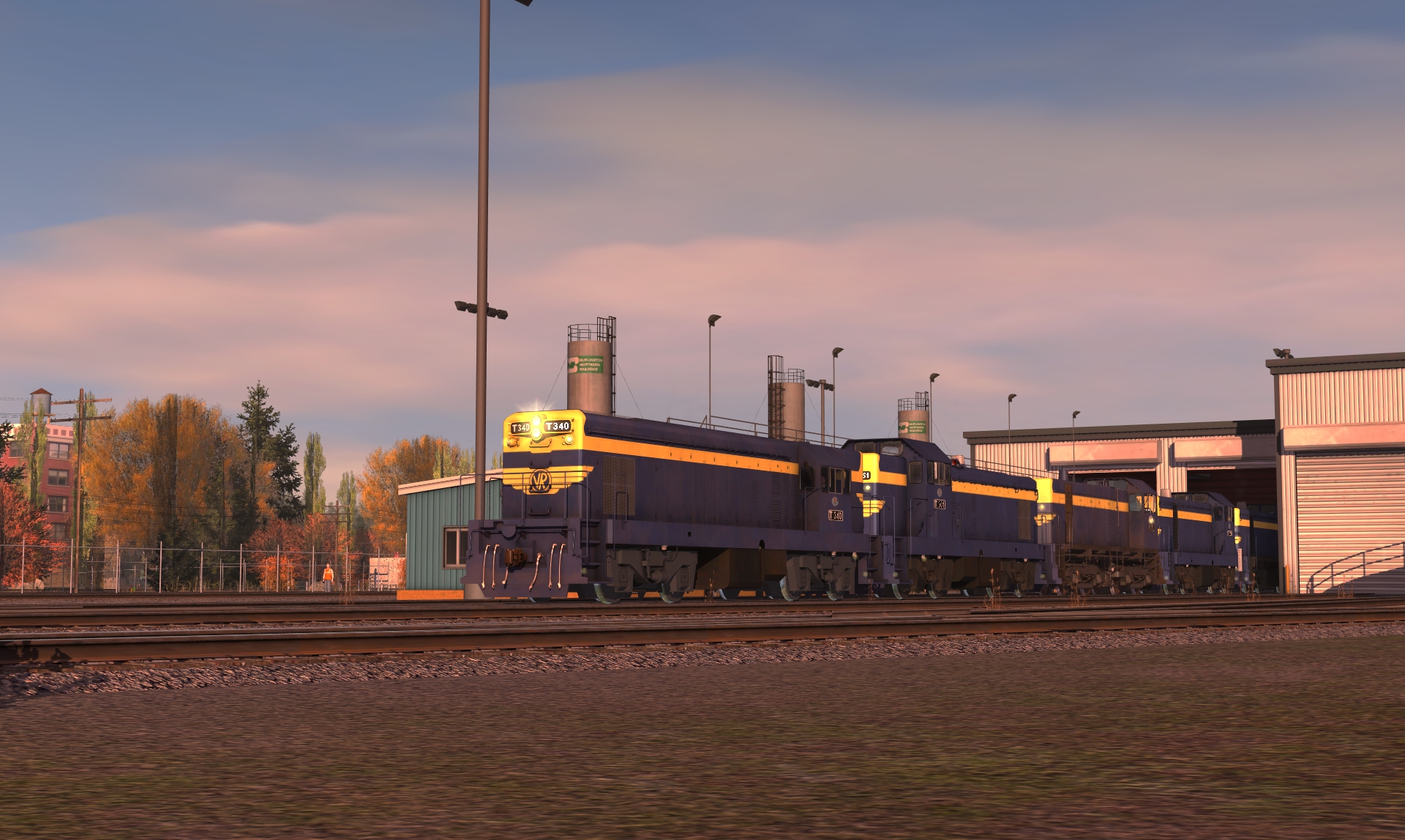 T340 and T351 sit at the head of a brace of VR hood diesels before heading over to their train.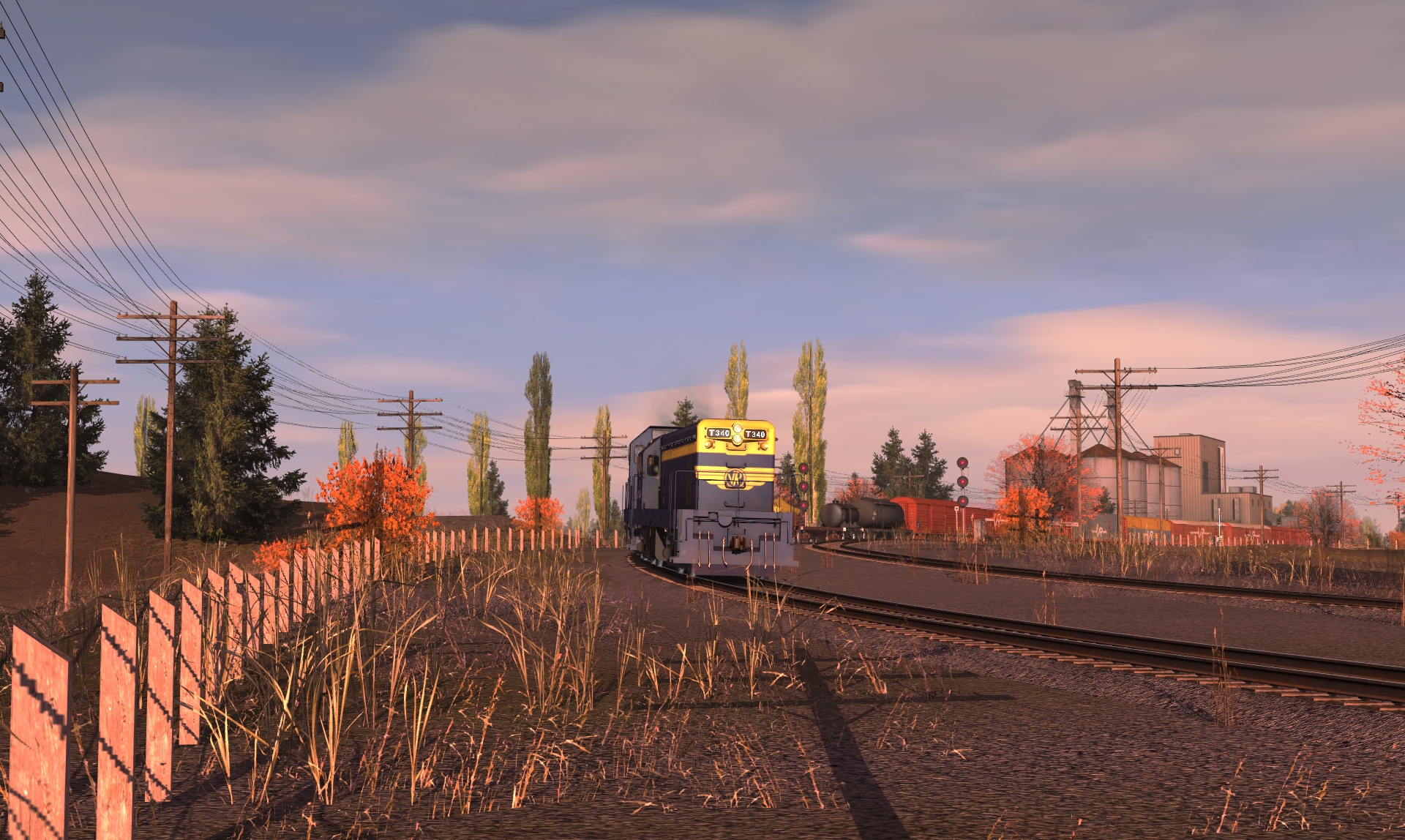 Having collected their train, T340 leads a heavy mixed goods out of Vernon.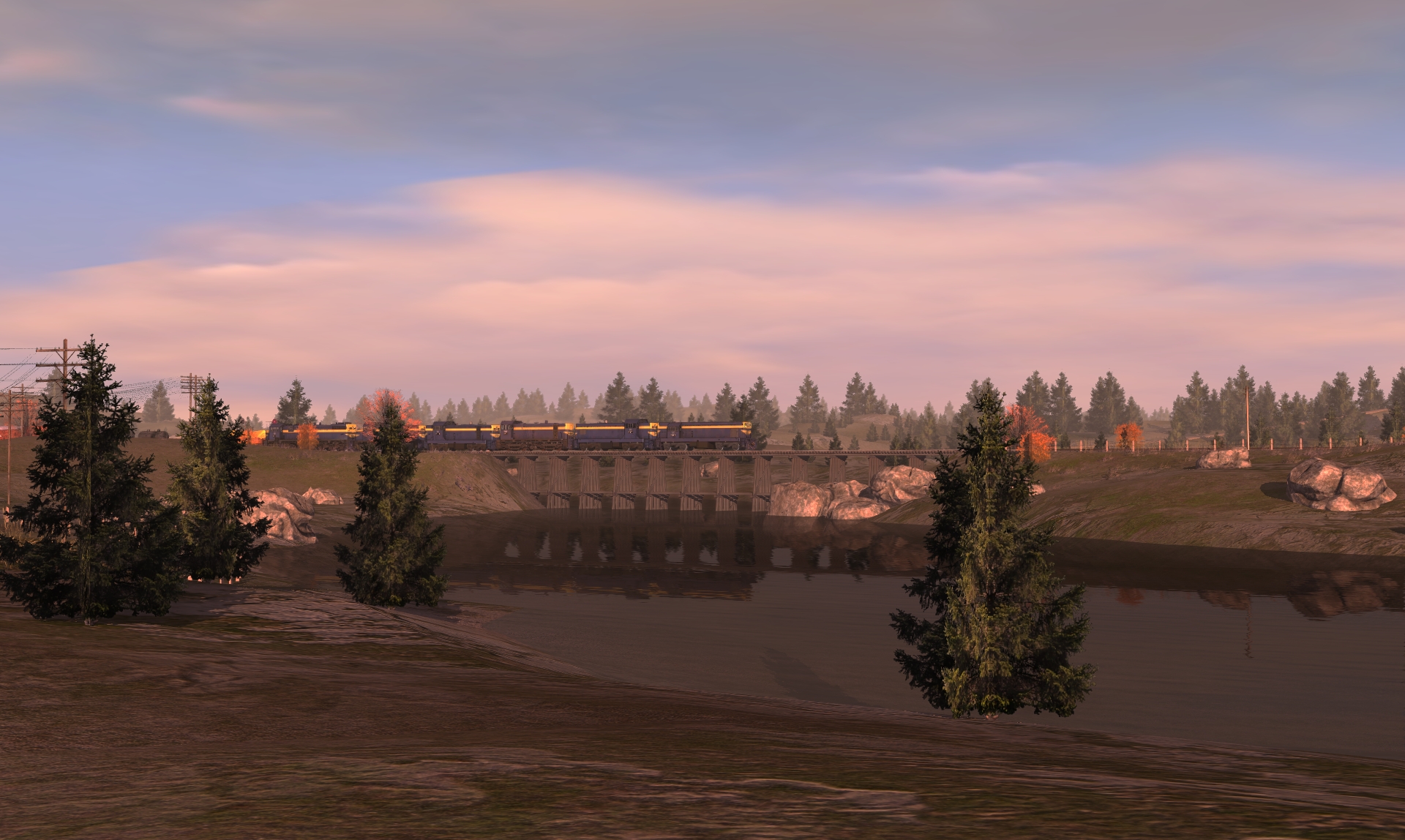 Just outside Vernon, the train crosses one of the many timber bridges on the line.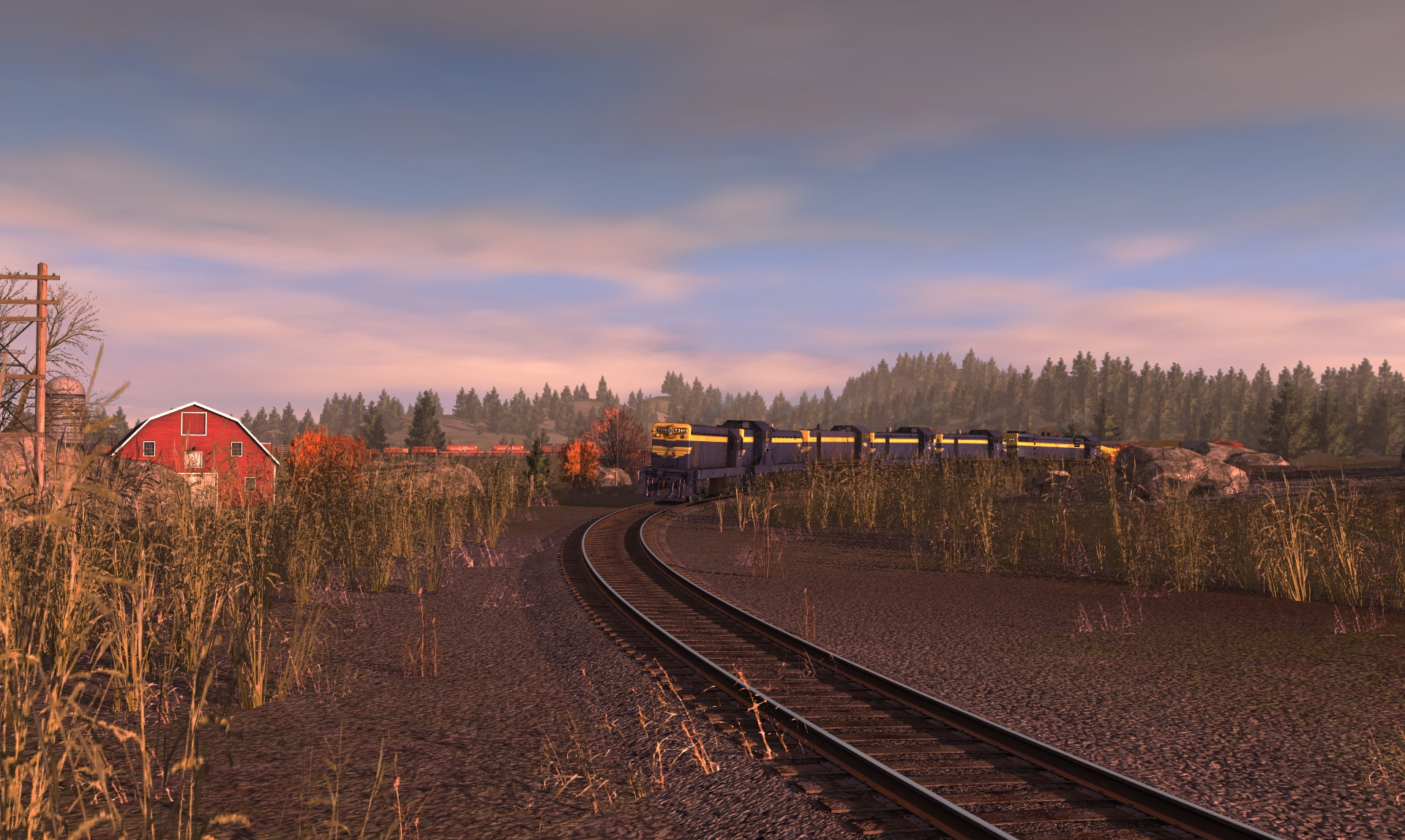 As the varying grades make the crew work hard to keep to the speed limit, the train rolls through the many curves outside Vernon.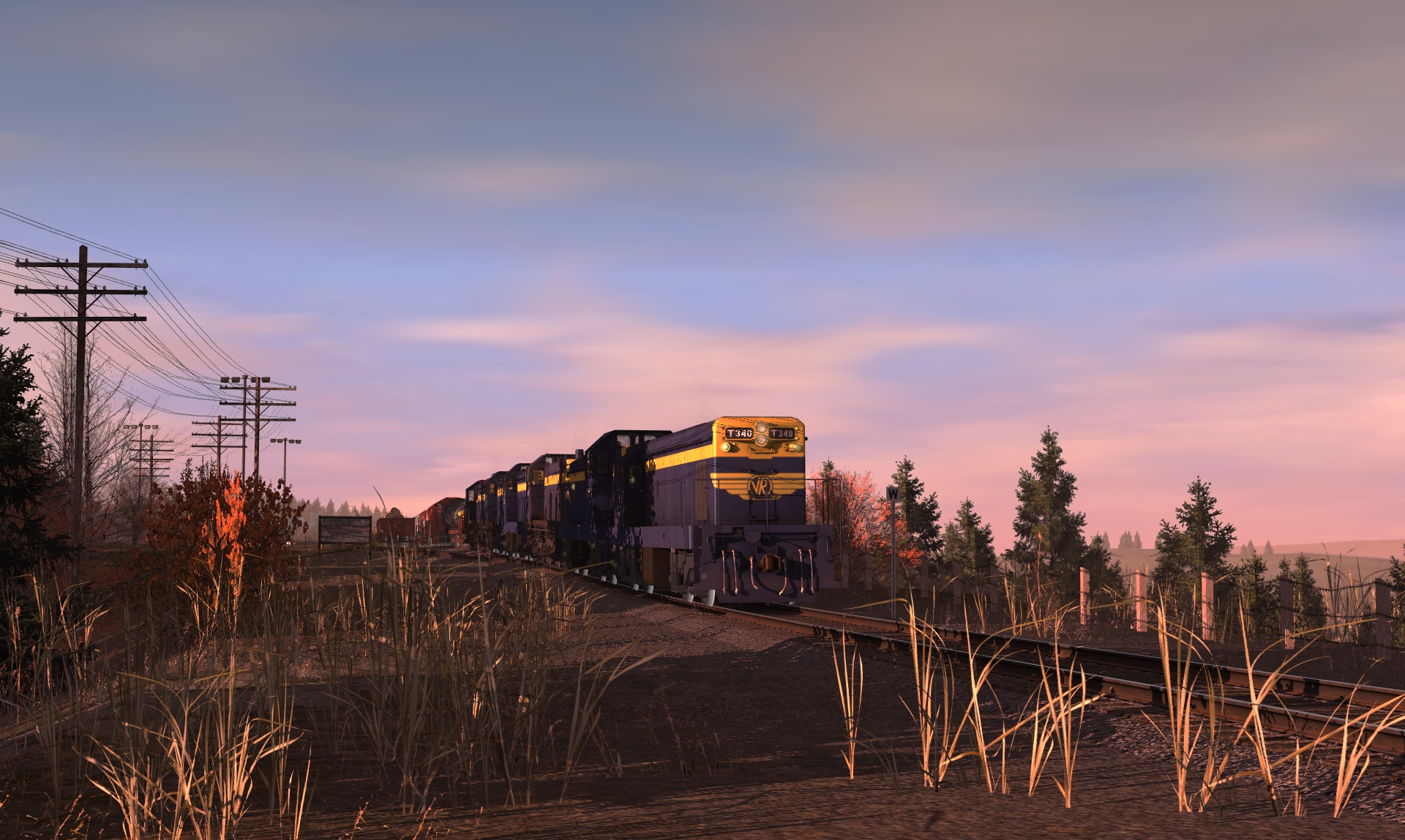 With the brakes fighting the downhill gradient and heavy train, the Ts, Y and X grind to a hault to pickup some log wagons at West Clyde.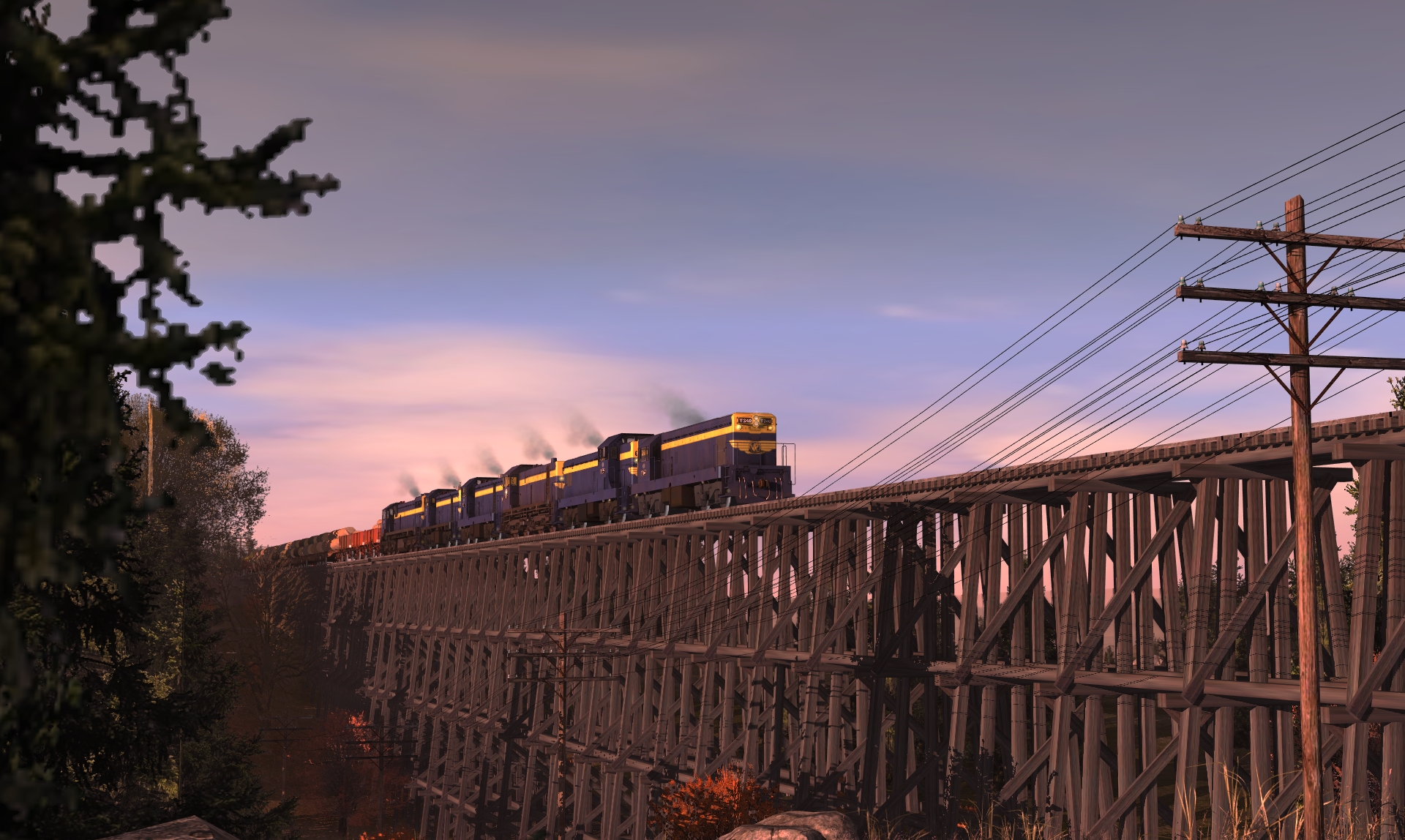 After departing West Clyde, the locos work hard to keep their train moving as it crosses one of the tall bridges on the line.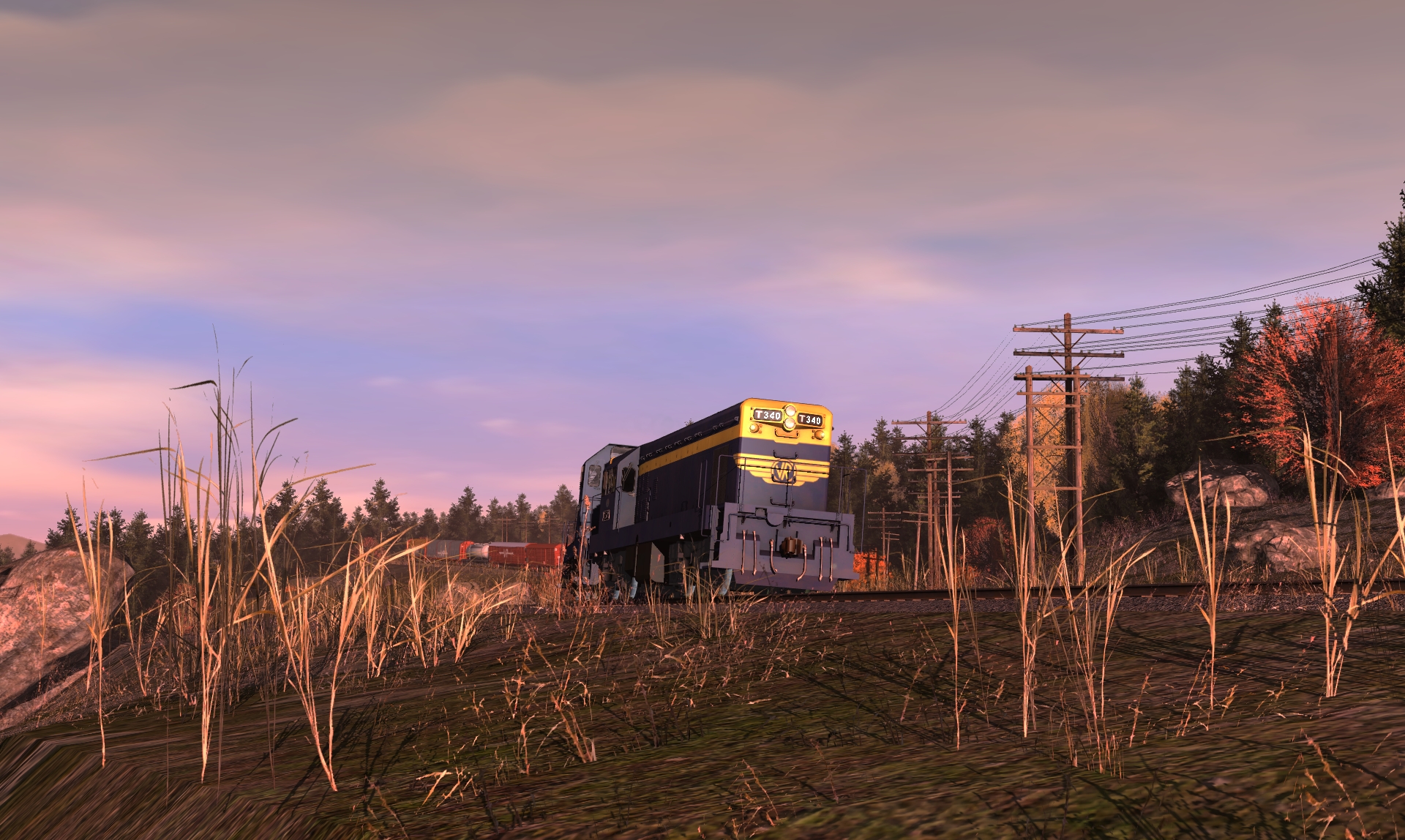 With brakes squealing, the train winds through the mountains on it's way to Northern Hill loop. With the gradient change here, the crew will soon rev up the locos and release the brakes to make it up the grade.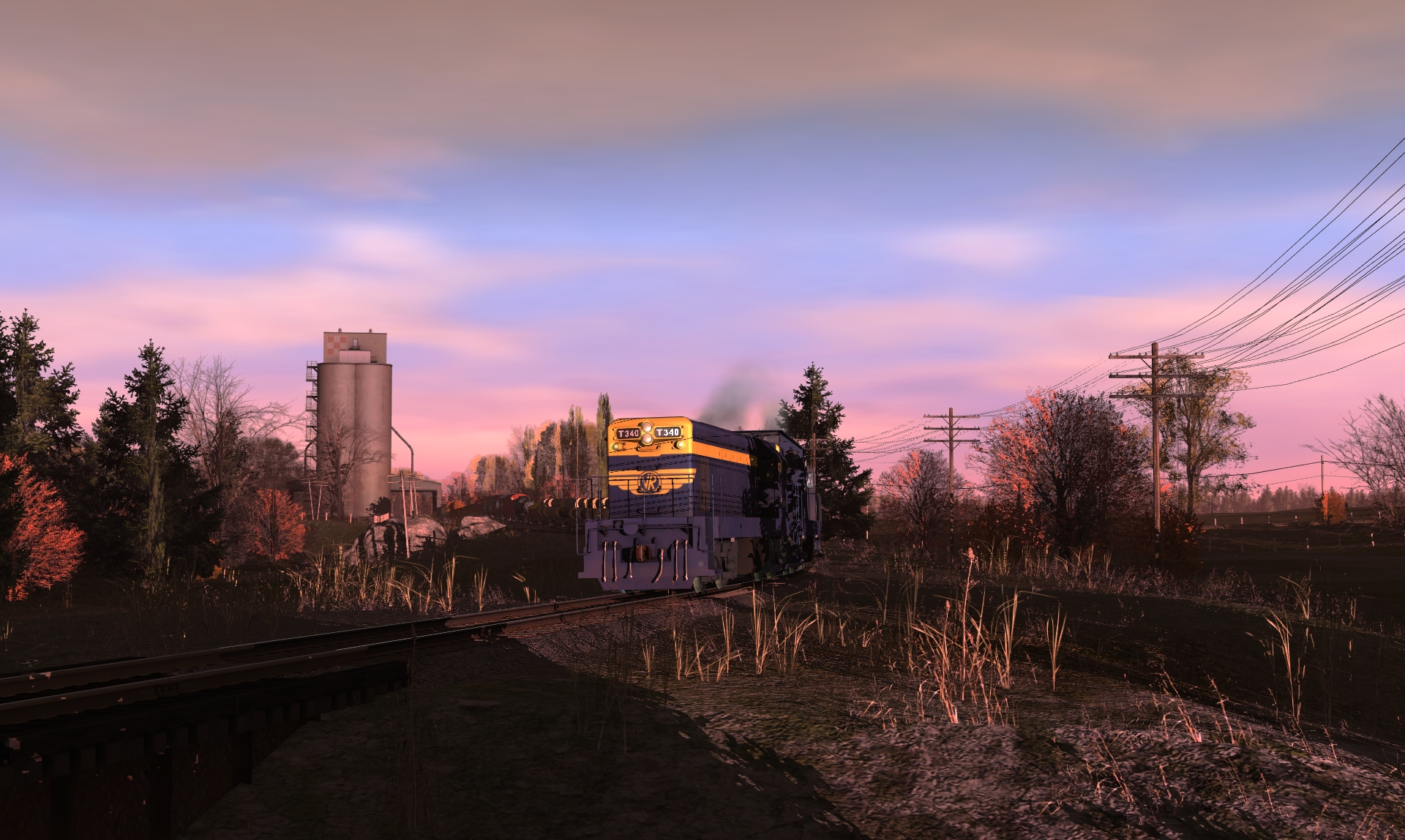 Just outside Wellington Hill, the train passes a set of grain silos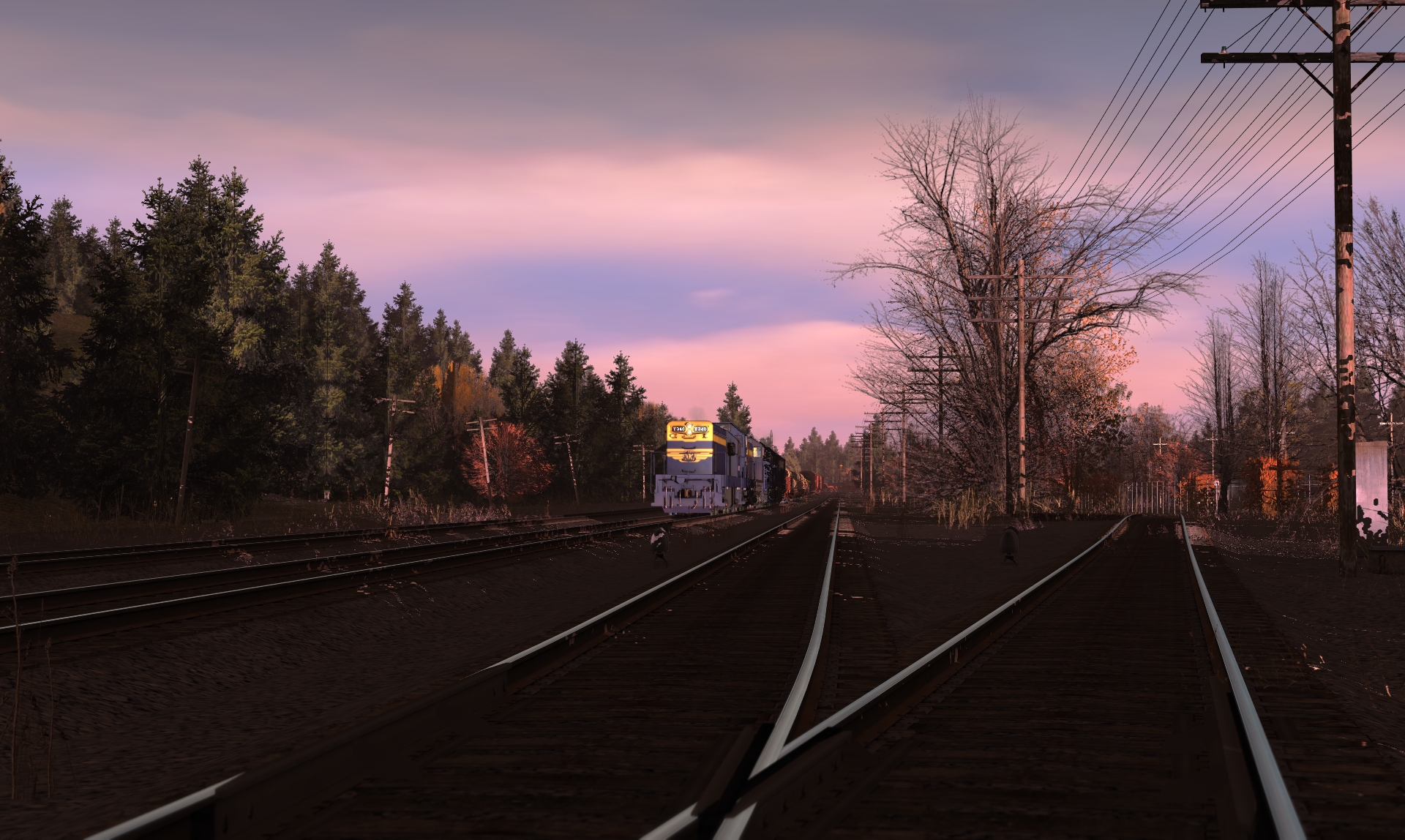 Having finally arrived at Wellington Hill the train will be shunted, with quite a few wagons dropped off and some new ones collected, before continuing onwards. A failure of the speedometer just before Wellington Hill will see the T340 swapped for T351 before continuing on.
Regards
Zec