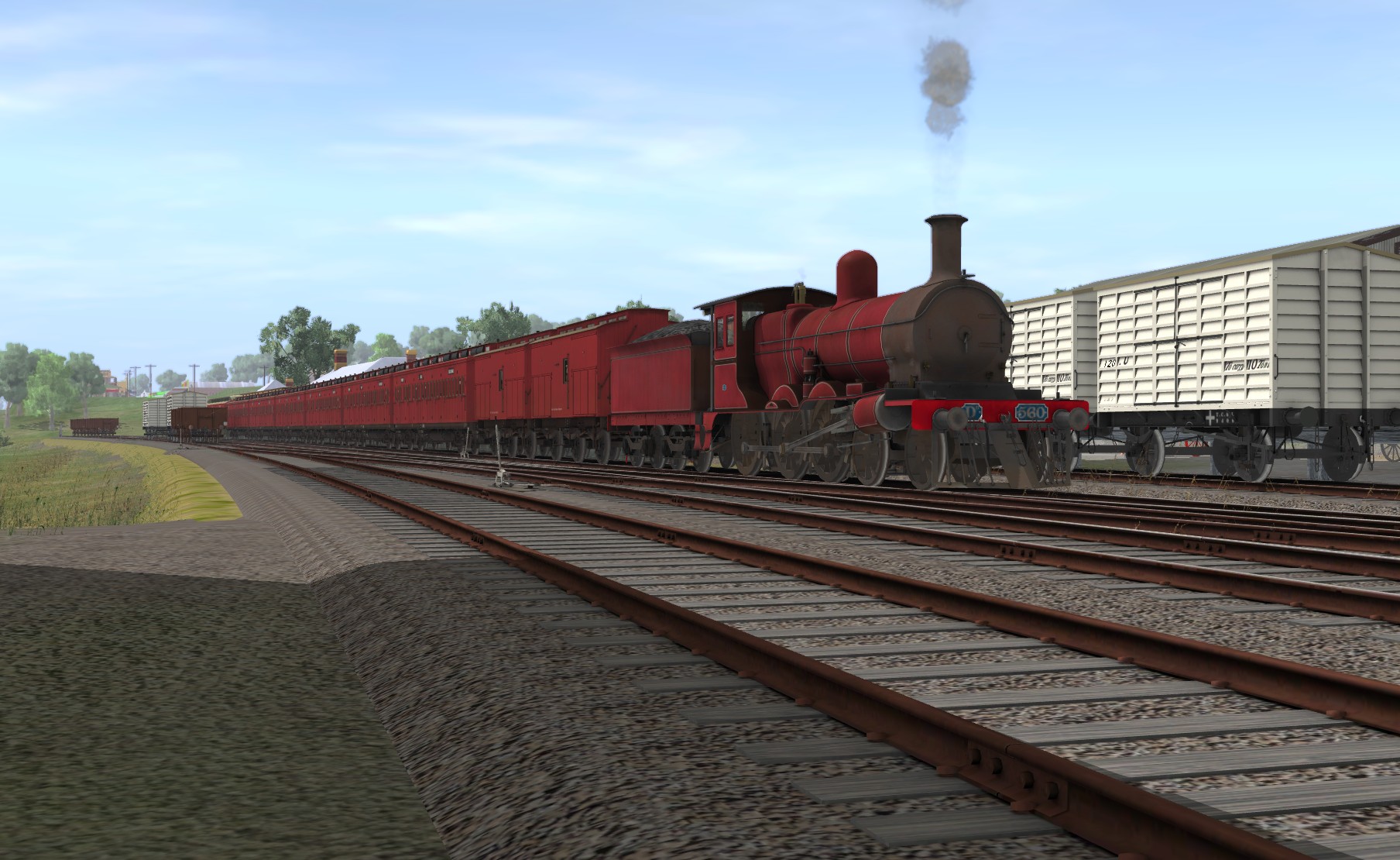 Class leader DD560 sits at Healesville with a special troop train, including a couple of horseboxes with horses bound for the Australian Light Horse, in April 1915.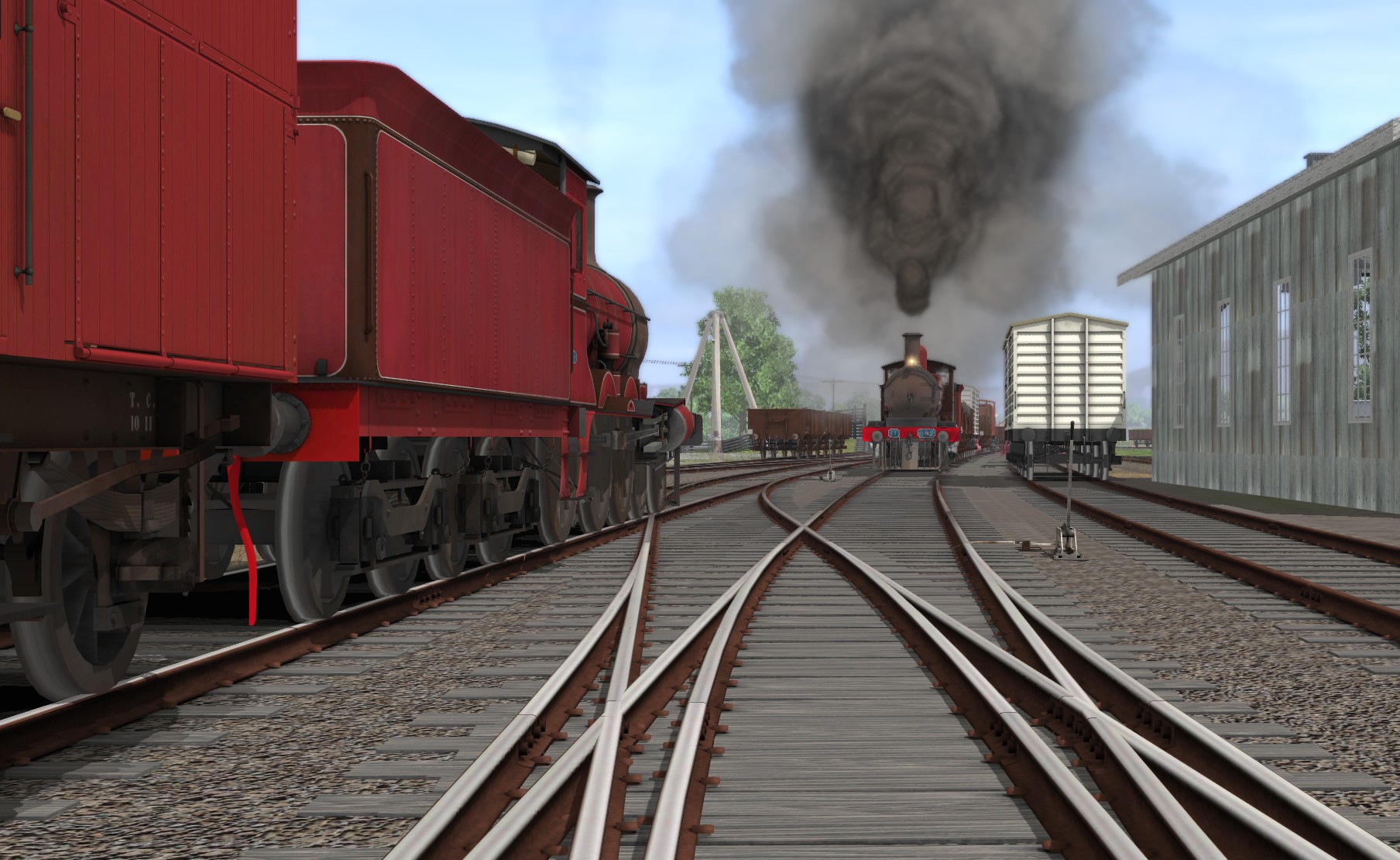 DD582 arrives with a 'down' goods into 2 road, whilst the troop train prepares for departure.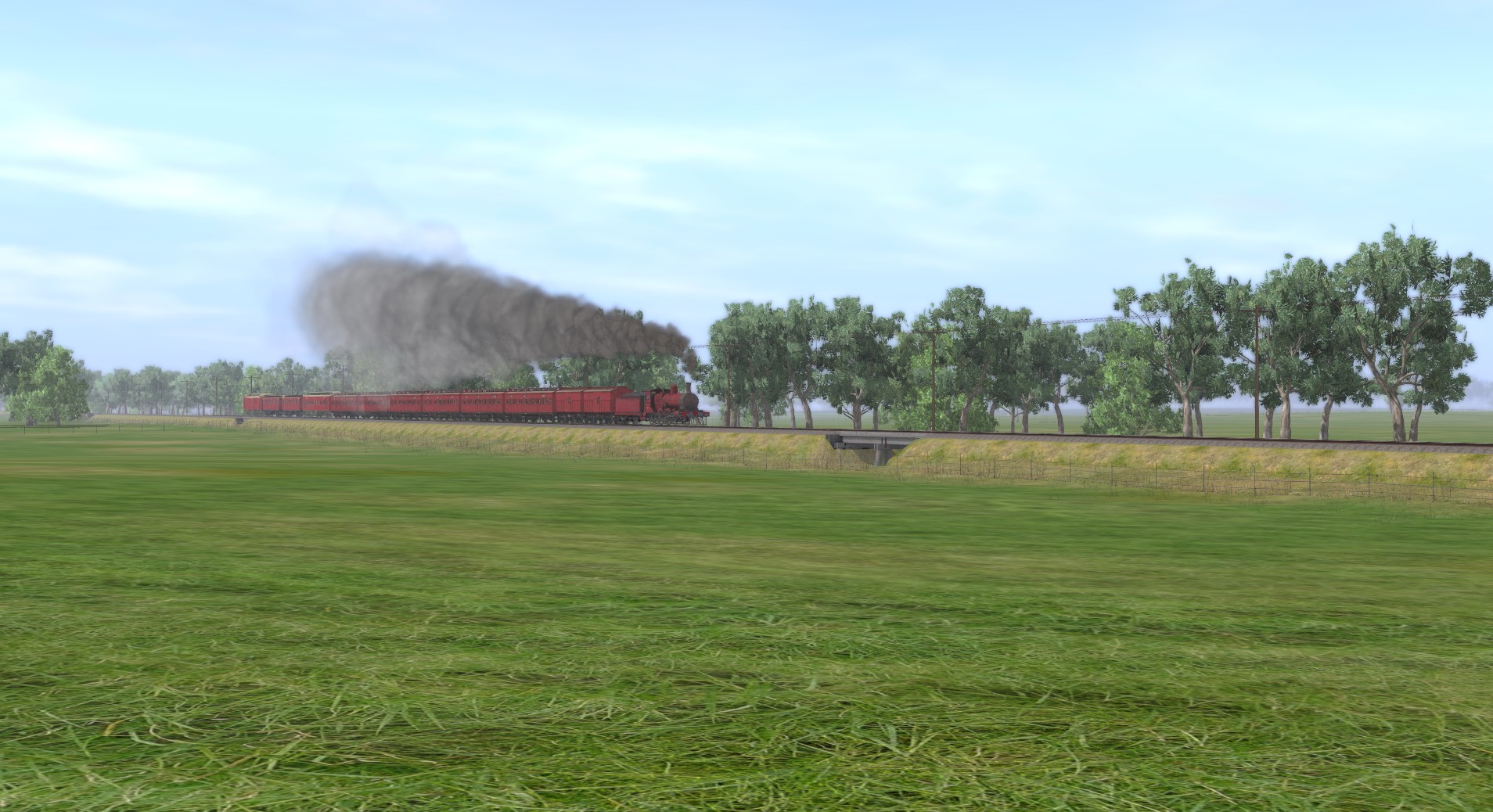 Crossing the Tarrawarra flood plain, the crew are working the locomotive hard to keep on time.
Having made a spirited run from Yarra Glen, the crew of the special wait their turn at Lilydale as an up Warburton mixed arrives.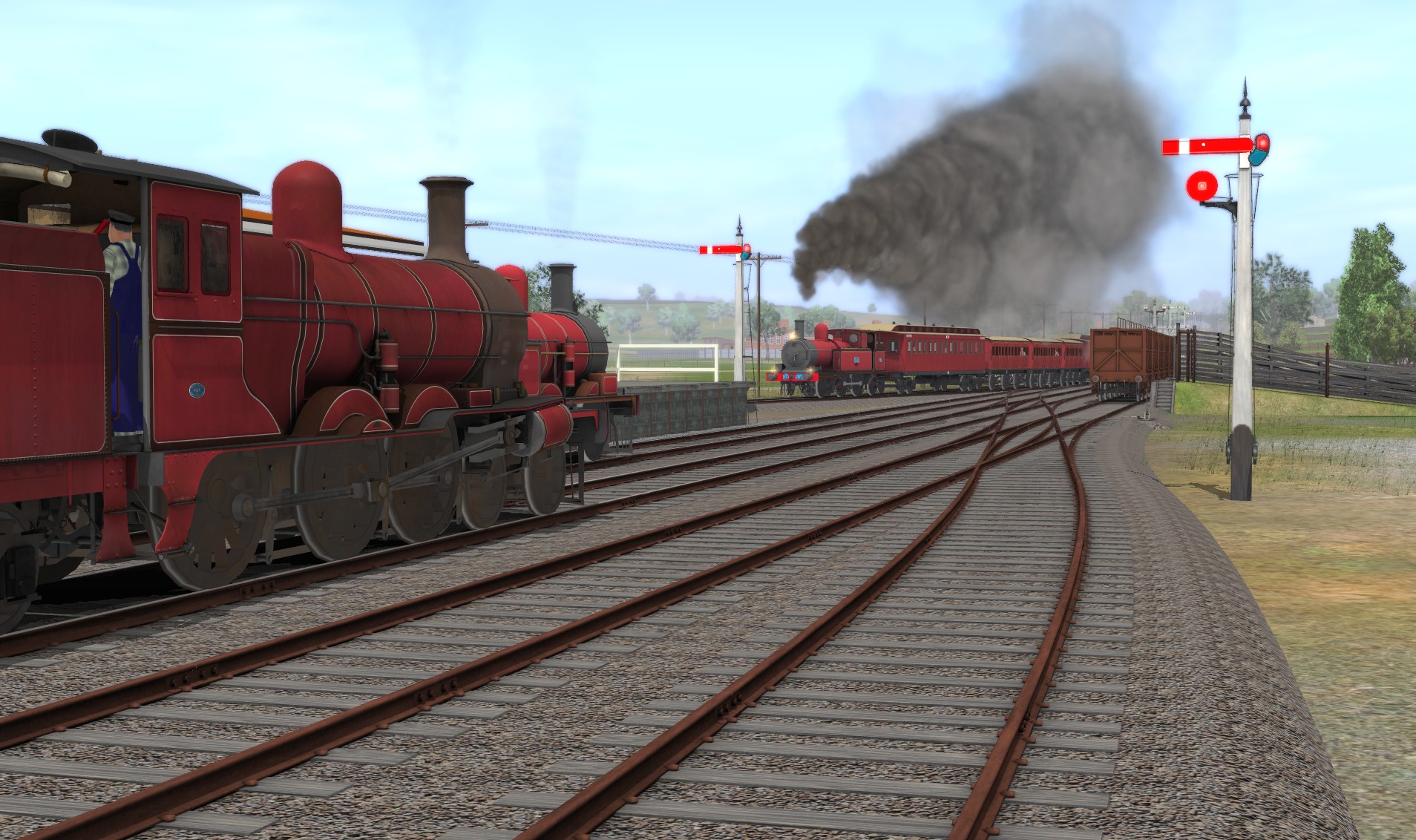 Shortly after, the troop train has arrived into '2 road', whilst the mixed sits in Platform 1, and a suburban service arrives into the back platform.
These are from a small session I put together today, for T:ANE, covering a representative troop train set on the 25th of April 1915, to commemorate both the troops who would have travelled on such trains before being sent off to the war; and to the railwaymen who served the country both on the railways, and many who also served in the wars.
Lest We Forget.