Hi All
I have now been putting the final touches onto the Healesville route, which includes using Garry's fantastic new goods sheds (sorry, no pics of them in place yet Garry), and adding some final touches to Lilydale and Healesville loco depots...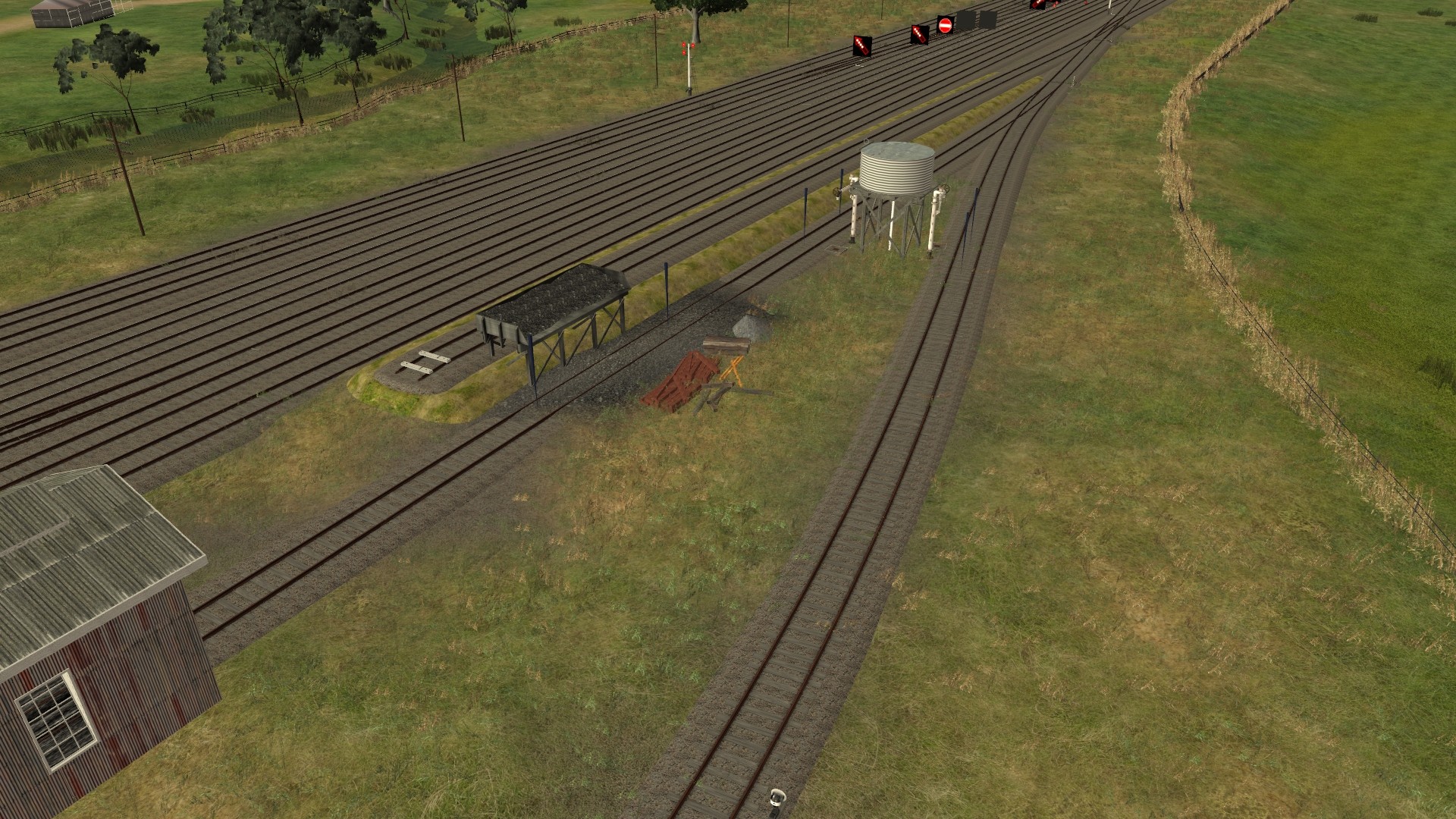 First up is Lilydale. I have moved the water columns to the right location and added a water tank. This isn't 100% correct, as technically the columns are mounted on the frame/stand for the tank, for both tracks. However I simply don't have time to build the custom tank now. I've also added ash and coal under the coal stage, and a small firewood pile for the locos.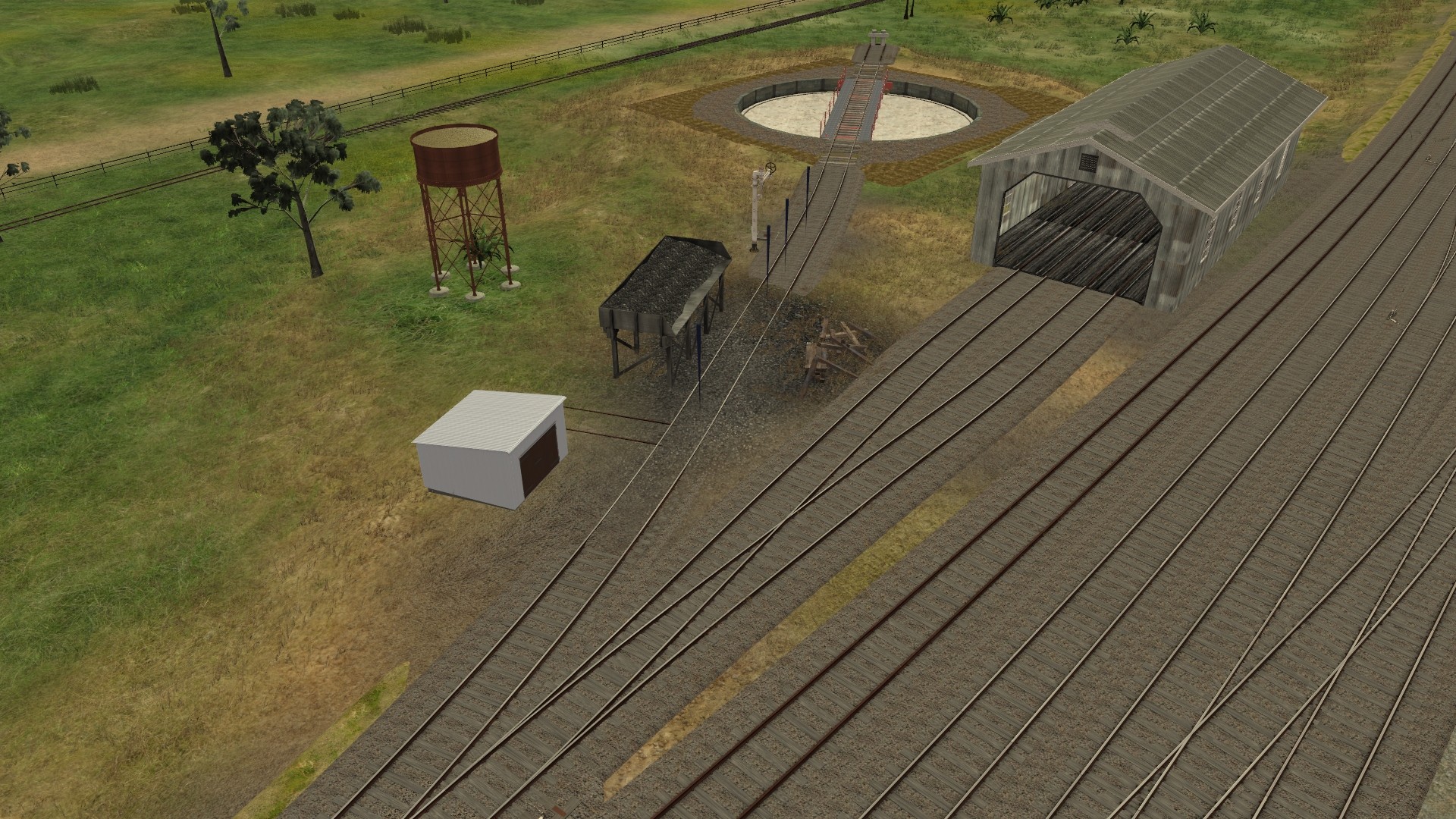 And Healesville, which has had the same ash/coal and firewood pile additions.
I think this makes both loco depots look a lot better, a little more 'well used' than they did before.
Zec