Hi All
Having completed the Healesville route, I've decided to do another (somewhat longer!) route for Trainz now. Namely, the Cudgewa line
Albeit set in approximately 1930-1950 (prior to the Snowy River works basically). However, I have learned a LOT in the last 5-6 years since starting Healesville, and hopefully this should mean this route is a bit quicker to build! It'll still take a while, as I plan to do a lot of custom content for it eventually, but to start with I'm just working out how the route will look, etc.
To this end, I have started at Shelley, the highest station in Victoria. I then plan to work down the hill to Cudgewa first; then work toward Wodonga.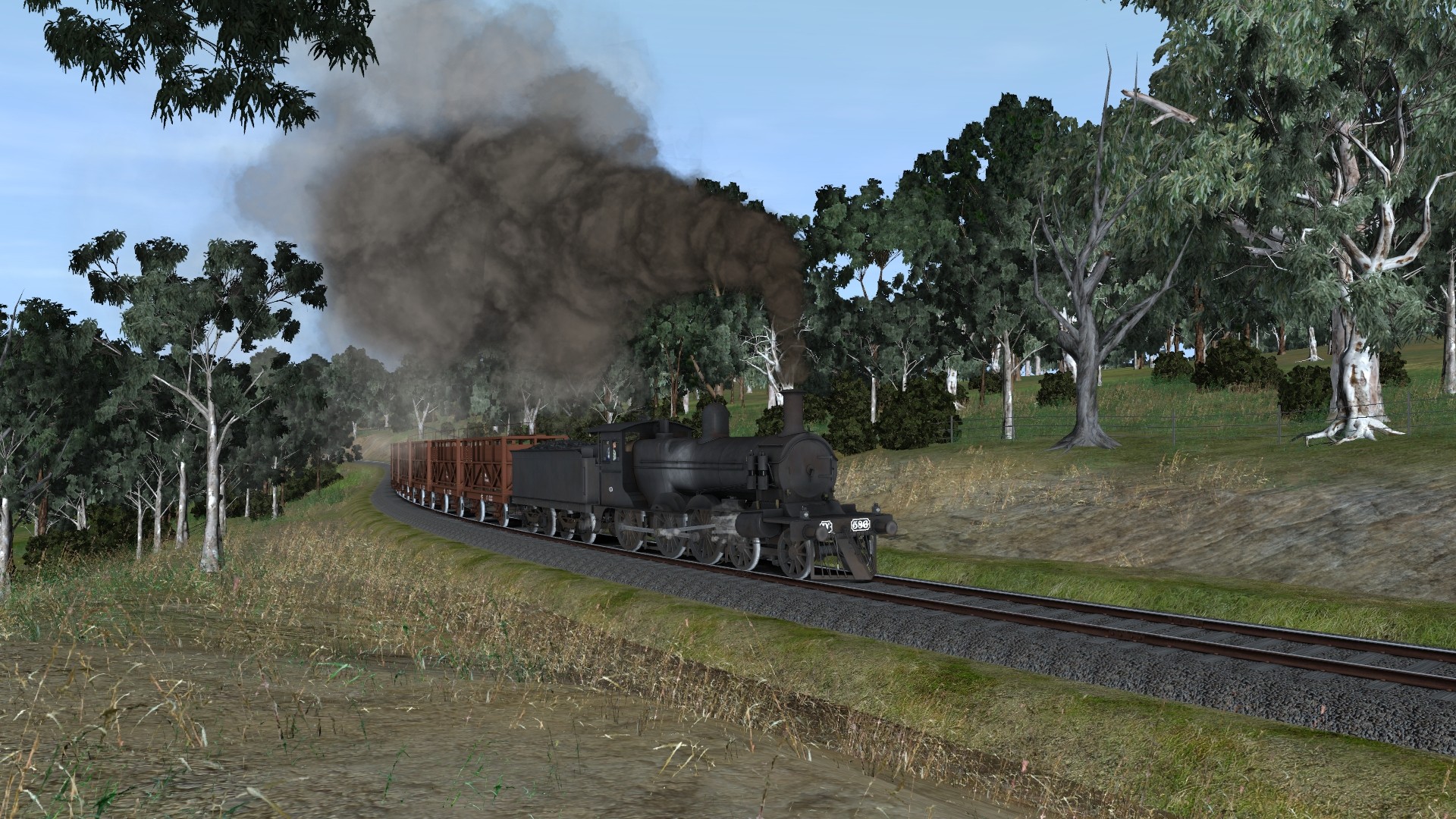 DD 586 works it's way up grade toward Shelley with the second part of a loaded livestock special.
Arriving at Shelley, alongside the first portion of the livestock special.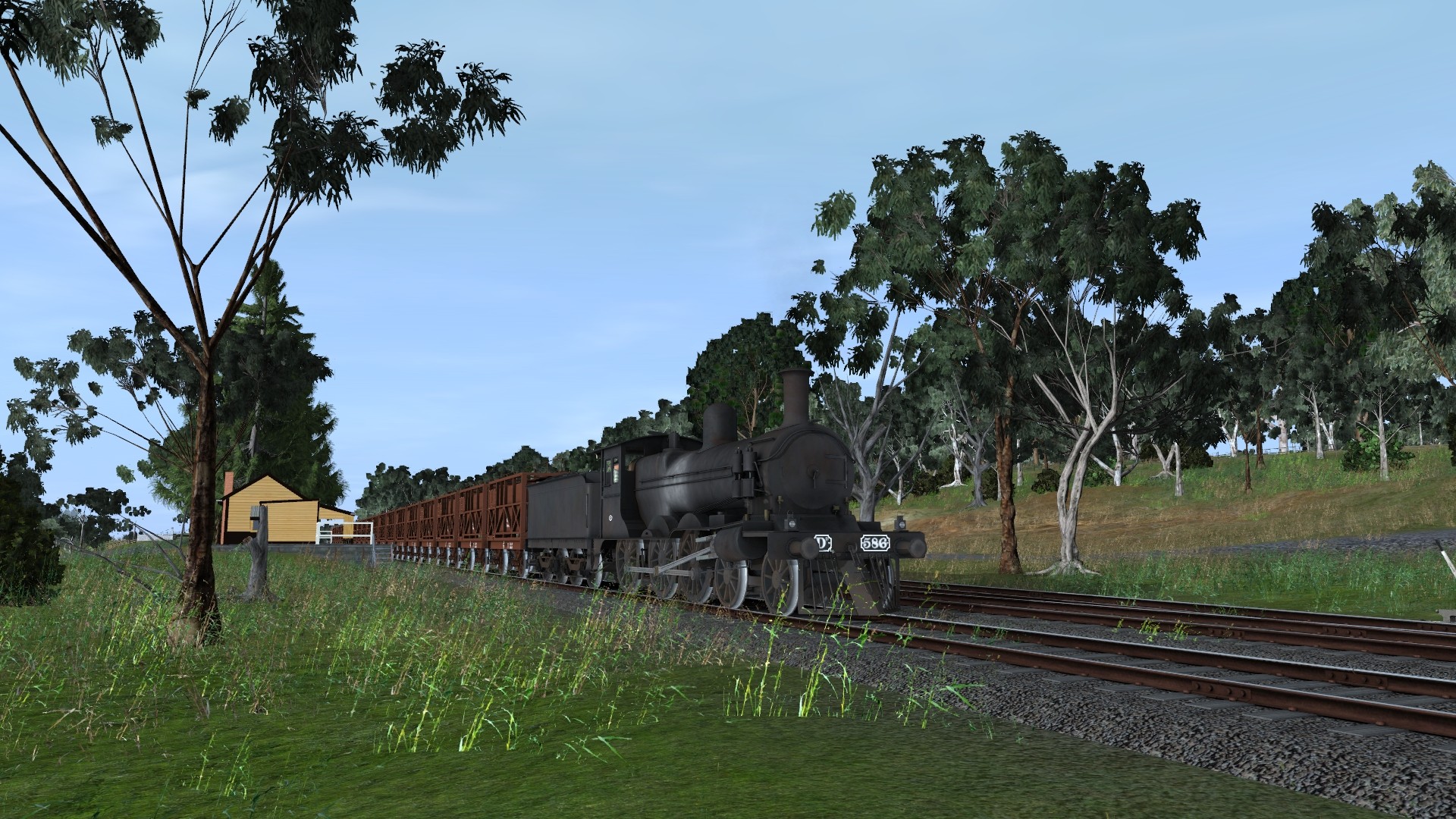 Having combined the two parts of the train, the DD sits ready for departure toward Wodonga.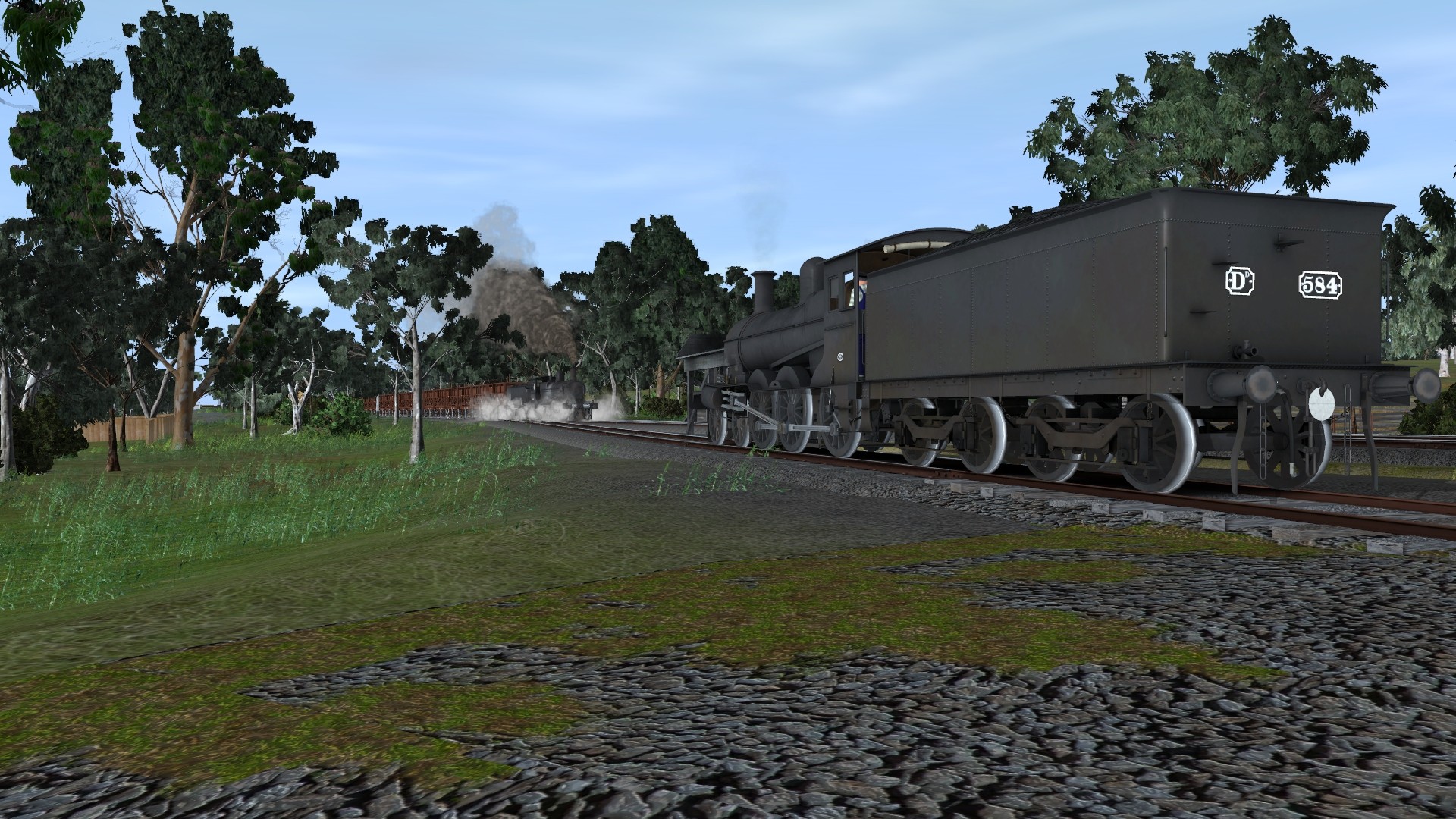 As DD586 works it's train away from Shelley, DD 584 sits in the turntable road waiting to return to Cudgewa.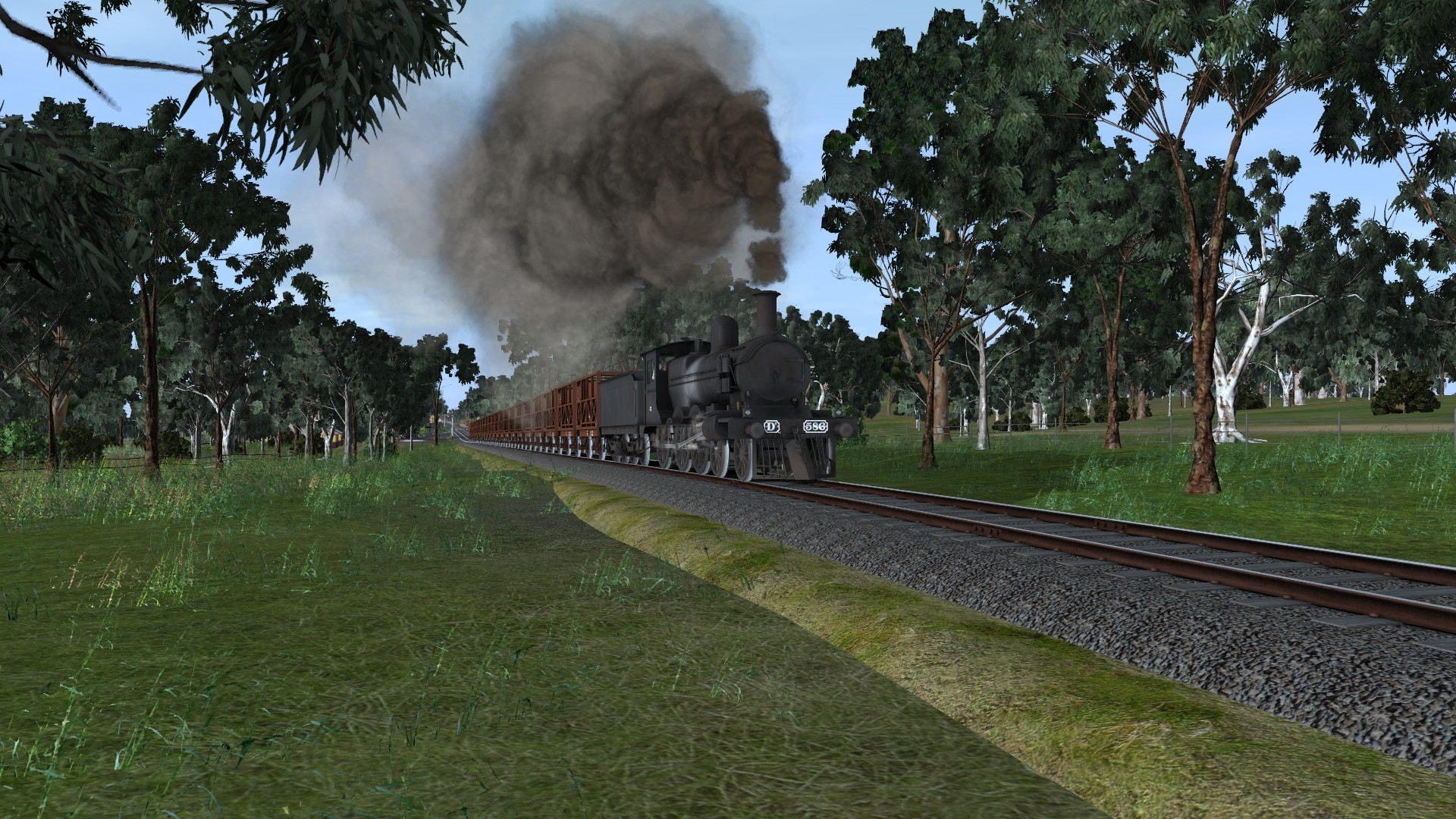 Although Shelley is the highest station in Victoria, the line actually climbs for a short distance out of Shelley, with DD586 seen here about to crest the grade before the long drop down to Koetong.
Regards
Zec